Get link

Facebook

Twitter

Pinterest

Email

Other Apps
Today, I'm reviewing Warner Archive's new Blu-ray release of Love Me or Leave Me (1955), starring Doris Day as torch singer Ruth Etting.
Here's what you need to know about Love Me or Leave Me (1955), which was just released on Blu-ray by the good folks at Warner Archive.
The Director: Charles Vidor.
The Stars: Doris Day; James Cagney, and Cameron Mitchell.
Source Material: The life story of torch singer Ruth Etting.
Awards: Love Me or Leave Me won the Academy Award for best original story and it was nominated for three more Oscars: Cagney for best actor, best score, and best original song for "I'll Never Stop Loving You."
Plot: When Love Me or Leave Me begins, Ruth Etting (Day) is a Chicago dance hall girl who longs to become a famous singer. After she catches the eye of local gangster Martin "The Gimp" Snyder (Cagney), he gets her a job at a local nightclub and eventually becomes her manager and husband although Etting carries a torch for her piano player, Johnny Alderman (Mitchell). Etting's talent soon lands her gigs on Broadway and in Hollywood, even as her marriage to the tempestuous Snyder starts to unravel.
Backstory: Ruth Etting was one of the most popular singers of the 1920s and 1930s, and her sensational life story was still familiar to moviegoers in the 1950s. MGM paid Etting, Snyder, and Alderman for the rights to their biographies with the intention of starring either Jane Powell or Ava Gardner as Etting. Day lobbied for and eventually got the role partially due to a strong recommendation from Cagney, who had worked with the actress in The West Point Story (1950). The result was a hit that showed off Day's acting chops and gave her one of her best hit songs in "I'll Never Stop Loving You."
Doris Day, Cameron Mitchell, and James Cagney in a publicity still for Love Me or Leave Me (1955).
History Vs. Hollywood: Neither Etting, Alderman, or Snyder were happy with how they were portrayed in Love Me or Leave Me (once you see the movie, you'll understand why), but the film is a generally accurate portrayal of Etting's life. However, there are some inaccuracies. Alderman's first name was Myrl although he is called Johnny in the film, and Alderman and Etting did not meet each other until she moved to Hollywood. Also, Etting never worked as a dance hall girl like Day's character does when she first meets Snyder.
Best Performance: Although Love Me or Leave Me has a fine cast, the only two performances that matter are those of Cagney and Day. Luckily, both are sensational. Day proved that she could play more than perky types with her emotionally vulnerable performance as Etting, but, it is Cagney, playing another in a long line of mercurial gangsters, who gives the best performance in the film. He is at once terrifying, repulsive, and sympathetic as a man whose obsessive love for Etting boosts her career while robbing her soul.
Doris Day and James Cagney on the set of Love Me or Leave Me (1955).
Best Scene: Day delivers a memorable rendition of "Shaking the Blues Away" in the Ziegfeld Follies followed by an epic backstage meltdown by Cagney.

Best Line: "The girl can sing. About that, I was never wrong." -- Snyder to a group of reporters.


Fun Fact:
Love Me or Leave Me was the first time Cagney had received second billing since A Midsummer Night's Dream (1935).
The Critics:
Love Me or Leave Me has a 67 percent fresh audience rating on Rotten Tomatoes and Leonard Maltin calls it an "engrossing musical bio" in a three and 1\2 star review for his Classic Movie Guide.
Three Reasons to Watch:
1. Cagney. Cagney cements his reputation as one of the great American screen actors with his performance in this film. If you want to know where Method actors like Marlon Brando and James Dean got their shtick, watch Cagney in this movie.
2. Shaking the Blues Away. Love Me or Leave Me is more of a serious biopic than a glossy MGM musical, but the studio's stellar production values make Day's big musical number one of the most memorable of her career.
3. Costumes. Day looks gorgeous in several sequin and feathers gowns designed by Helen Rose. Plus, Cagney looks pretty snazzy in his three piece suits.
Availability:
Love Me or Leave Me is available on Blu-ray from Warner Archive (link below). It is also available on DVD and video on demand.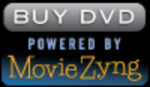 Get link

Facebook

Twitter

Pinterest

Email

Other Apps