Get link

Facebook

Twitter

Pinterest

Email

Other Apps
Today, I'm reviewing Warner Archive's new DVD re-release of The Man Who Came to Dinner (1942), starring Monty Woolley, Bette Davis and Ann Sheridan.
The good folks at Warner Archive are bringing five classic Bette Davis movies back into print. Each Friday in September, I'll have a review of one of these movies (here's last week's review of
The Great Lie
). Today's selection is the Christmas classic, The Man Who Came to Dinner.
The Director: William Keighley.
Plot: Famed radio personality Sheridan Whiteside (Monty Woolley) is visiting the small town of Mesalia, Ohio, on a lecture tour when he fall on a patch of ice and injures his hip outside the home of local businessman, Ernest Stanley (Grant Mitchell). Whiteside is confined to the Stanley home for several weeks, and he proceeds to take over the first floor where he confiscates the telephone, barks orders at his harassed secretary (Davis) and nurse (Mary Wickes), and receives an assortment of oddball presents from around the globe, including an octupus and Egyptian mummy.
Backstory: Davis asked Warner Bros. chief Jack Warner to buy the rights to the smash Broadway play for herself and John Barrymore. However, the great actor was too ill to make the movie, so Warner's considered several actors including Charles Laughton, Orson Welles, and Cary Grant before settling for the original Broadway star, Monty Woolley.
Reginald Gardiner, Bette Davis, and Monty Woolley in a production still for The Man Who Came to Dinner (1942).
Why Bette's Great in The Man Who Came to Dinner: Bette was Warner Bros. top female star in 1942, but, although she is billed first, she basically has a supporting part in The Man Who Came to Dinner, which is an ensemble piece dominated by Woolley's star-making performance as the arrogant and demanding Whiteside. However, Bette has several great moments as Whiteside's loyal girl Friday who transforms from a brittle cynic into a tender woman after falling in love with the gauche editor of Mesalia's newspaper (Richard Davis).
Best Performance Other Than Bette: Woolley, who is perfection as the arrogant and demanding, although somehow still child-like, Whiteside. Honorable mention goes to Reginald Gardiner in a memorable cameo as a Noel Coward-esque playwright, and Wickes as Whiteside's put-upon nurse.
Bette Davis as Maggie Cutler in The Man Who Came to Dinner (1942).
Best scene:
Whiteside's dramatic emergence from his sick room, which features stellar comedic performances from Woolley, Wickes, and Billie Burke, and some of Whiteside's best one-liners ("Why are you standing there like the kiss of death?" "You have the touch of a love-starved cobra").
Best Line: "My great aunt Jennifer ate a whole box of candy every day of her life. She lived to be 102 and when she'd been dead three days she looked better than you do now." -- Whiteside to his nurse after she chides him for eating chocolates.


Fun Fact:
The character of Sheridan Whiteside was based on writer and broadcaster Alexander Woollcott, who once spent a disastrous weekend as playwright Hart's house guest.
The Critics:
The Man Who Came to Dinner has an 80 percent fresh audience rating on Rotten Tomatoes and Leonard Maltin calls the movie "delightful" in a three and 1\2 star review for his Classic Movie Guide.
Three Reasons to Watch:
1. The dialogue. The Man Who Came to Dinner has a fair claim to being the best comedy movie script ever written in old Hollywood. The zingers and in-jokes fly by so fast that it takes two or three viewings to catch every great line of dialogue.
2. Woolley. The actor effortlessly dominates the movie as a self-centered, but somehow still endearing, narcissist. It's not easy to blow the likes of Jimmy Durante, Billie Burke, and Ann Sheridan off screen, but Woolley does it in a comedy performance for the ages.
3. Banjo. Marx Brothers fans won't want to miss Jimmy Durante's cameo as Banjo, a Hollywood comedian who was based on Kaufman and Hart's friend, Harpo Marx. Banjo, who has an eye for the ladies, immediately falls for the awkward Wickes ("I can feel the hot blood pumping through your varicose veins").
Old Hollywood Archives:
My
appreciation
of Woolley's performance.
Availability:
The Man Who Came to Dinner is available on DVD from Warner Archive (link below).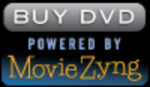 DVD Extras: A behind the scenes documentary featuring insights from film historians and critics like Jeanine Basinger and Drew Casper. The short, So You Think You Need Glasses, which recommends that viewers with vision problems stare directly at the sun to correct their eyesight (needless to say, don't try this at home). The musical short, Six Hits and a Miss, which finds, Ruby Keeler, Paul Draper, and The Dancing Colleens hoofing away to "You've Got to Know How to Dance."
Next week, I'll cover the Bette-Olivia de Havilland soaper, In This Our Life (1942).
Get link

Facebook

Twitter

Pinterest

Email

Other Apps